THIS WEEK I'M LISTENING TO... RIVERSIDE Out Of Myself (InsideOut Music)
Often copied yet never bettered, Riverside's debut album 'Out Of Myself' appeared in 2003 to numerous well-deserved accolades. The album firmly established the line-up of Mariusz Duda, Piotr Grudzinski – who sadly passed away in 2016 – Michal Lapaj (who didn't play on the album itself) and Piotr Kozieradzki on the progressive metal scene and subsequent releases from a band that's never put a foot wrong have cemented their position. Eighteen years after its first release, and perhaps to celebrate the band's twentieth birthday, 'Out Of Myself' has been spruced up, remastered and re-issued by those erudite people at InsideOut who've also give the album a long-overdue vinyl outing (there's a limited edition digipack CD with artwork sticker too). No bonus tracks, unfortunately, but, hey, why mess with perfection?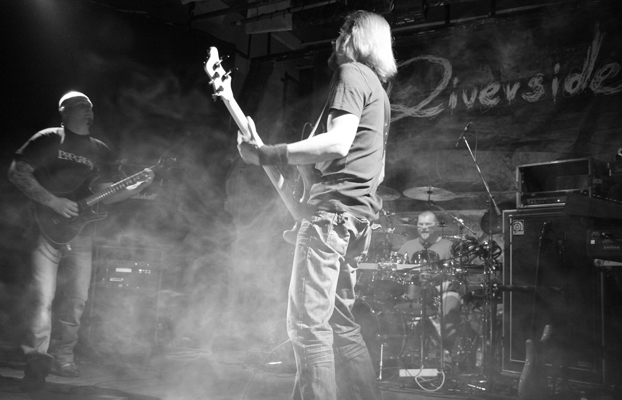 Obsessively progressive and perversely bleak, mixing 'Wish You Were Here' style Floydisms with hard-nosed melodrama and crashing riffs, 'Out Of Myself' is a completely flawless diamond, a paragon that can be polished and polished but never shine any brighter. The album's nine tracks are wide-ranging and diverse, at times heavy and histrionic and at others mesmerising and introspective. From the hypnotic opener 'The Same River' via the crashing title track to the dying notes of the desolate 'OK' some fifty minutes later, Riverside's debut is both bleak and beautiful, and entirely compelling. And if that's not enough, 'Out Of Myself' became a torchbearer for the global progressive scene, shining a spotlight on a raft of new bands and breaking down barriers for them to break through. An incredible album, and a true milestone of the genre.
© John Tucker February 2021