Reviews Round-Up June 2020 Part 2
• ASIAN DEATH CRUSTACEAN – 'Baikal'
• LONG DISTANCE CALLING – 'How Do We Want To Live?'
• MALLEUS – 'Your Nightmare Calls'
• LONELY ROBOT – 'Feelings Are Good'
Kicking things off this time round come a couple of releases that probably fall under the aegis of post-rock, for those who like to kick such labels around.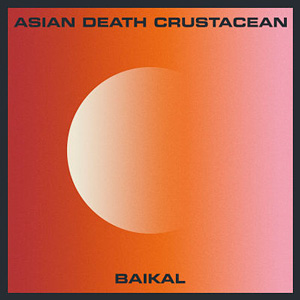 Baikal, in southern Siberia, is the world's deepest lake and is also an apt name for the debut album from the bizarrely-named ASIAN DEATH CRUSTACEAN as it pretty much encapsulates what the London-based quartet have created; 'Baikal' (Independent Release, 26 June) is an album of immense depth and expansive horizons, ebbing and flowing from amazing high-intensity metal to low-key and laid-back ambient tranquillity. There are no words, nor even titles (the six conjoined tracks are presented as just 'Baikal Part I' to 'Baikal Part VI') leaving the capacious soundscapes to speak for themselves in an often quite passionate and stimulating manner. 'Baikal Part 2', for example, despite its understated opening develops into an exciting workout whose conclusion allows drummer James Kay the space to burn off a few calories as he batters the hell out of his kit. Unpretentious yet gloriously melodramatic, 'Baikal' is beautifully written and superbly executed.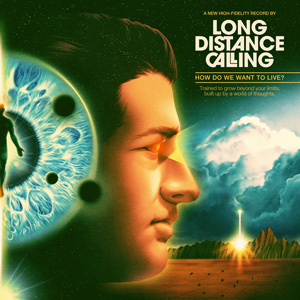 At the other end of the spectrum, LONG DISTANCE CALLING have been around the block a bit since releasing their first album 'Satellite Bay' in 2007. 'How Do We Want To Live?' (InsideOut Music, 26 June) is the Munster band's seventh album, and probably goes some way towards illustrating the point made in Record Collector recently that Kraftwerk are the second-most influential band of all time. Thematically, the album is soundtrack to the interaction of Artificial Intelligence, and while theirs too is an intense world of structural soundscapes, it's one punctuated with voice-overs and the band's trademark of including one sole vocal track – this time it's 'Beyond Your Limits' sung by Eric A. Pulverich from Kyles Tolone. From opener 'Curiosity (Part 1)''s driving pseudo- Floydian antagonism through to closer 'Ashes' 'How Do We Want To Live?' offers up a wealth of dazzling jewels, but it's 'Voices' – a song released with an accompanying film (to call it a video clip is to do it a major disservice) – which takes the honours, building in eight minutes from a simple, almost synthetic, repetitive refrain to a powerful, seemingly relentless juggernaut. It's not over-egging the pudding to call 'How Do We Want To Live?' probably one of 2020's best albums so far.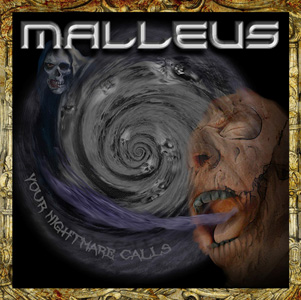 NWOBHM fans will be aware that bassist Andro Coulton left Witchfynde in 1980, between the release of their first album 'Give 'Em Hell' and the recording of its follow-up 'Stagefright'. He immediately formed MALLEUS with his then girlfriend, now wife, Shaz, although aside from a four-track demo recorded in 1984 not a lot else happened back in the day. The pair have now reactivated Malleus once more with 'Your Nightmare Calls' (Golden Core/ZYX Music, 3 July), which revisits three of the original demo's cuts and adds a further five songs. In addition, the demo as it was recorded nearly forty years ago has been added to the running order as a Brucie bonus. The material is very much a product of its time, with more than just a hint of Hawkwind permeating through the album – you can't but help being swept along by the driving riff of 'Anthem For The Damned' or the dreamy vibe of 'Hellhound'– and bizarrely 'White Noise' calls a T.Rex B-side 'Satisfaction Pony' to mind, which is probably no bad thing. Overall, 'Your Nightmare Calls' is as retro as a transistor radio and boasts an earthy, organic sound, which is bound to find favour amongst NWOBHM aficionados, with Coulton playing the solos on the bass through an Octaver pedal to great effect. It's going to be interesting to see where the band, rounded out by Gram Swan and Jake Weekes, go from here.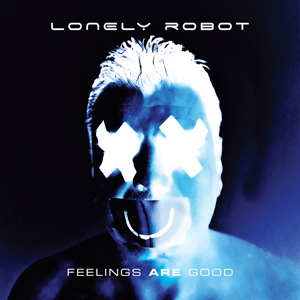 John Mitchell needs little introduction, being a household name through his work with Arena, It Bites, Kino, and Frost* amongst others; he also seems to find time for his solo project LONELY ROBOT, where the multi-instrumentalist is joined once again by drummer Craig Blundell. 'Feelings Are Good' (InsideOut Music, 17 July) is their fourth album and, with its rather disturbing cover as a warning not to take things too simplistically, is a slight departure from the preceding trio which made up 'The Astronaut Trilogy'. As you would expect, it's a beautifully written and expertly delivered album, warm as a summer's day and generally pleasant in its demeanour although not lacking in punch when duty calls. What's more, despite the intricacies inherent in progressive music the songs are memorable and easily accessible, with the likes of 'Armour For My Heart', 'Army Of One' and the toe-tapping 'Keeping People As Pets' leading the charge on an album which is a more an immersive experience than simply an hour of music. Opulent, orchestral versions of 'The Silent Life' and 'Crystalline' round things off.
© John Tucker July 2020